About us
Founded on 21/04/1961, as Pharmaceutical State Company of Hai Duong province. After privatizing in 2003, the company became HAI DUONG PHARMACEUTICAL MEDICAL MATERIALS JSC, hereinafter referred to as HDPHARMA.
Our motto: Fly high with time
Two manufacturing sites:
No.102 Chi Lang Street, Nguyen Trai Ward, Hai Duong City, and
Lot 307, Cam Thuong Industrial Zone, Cam Thuong Ward, Hai Duong City.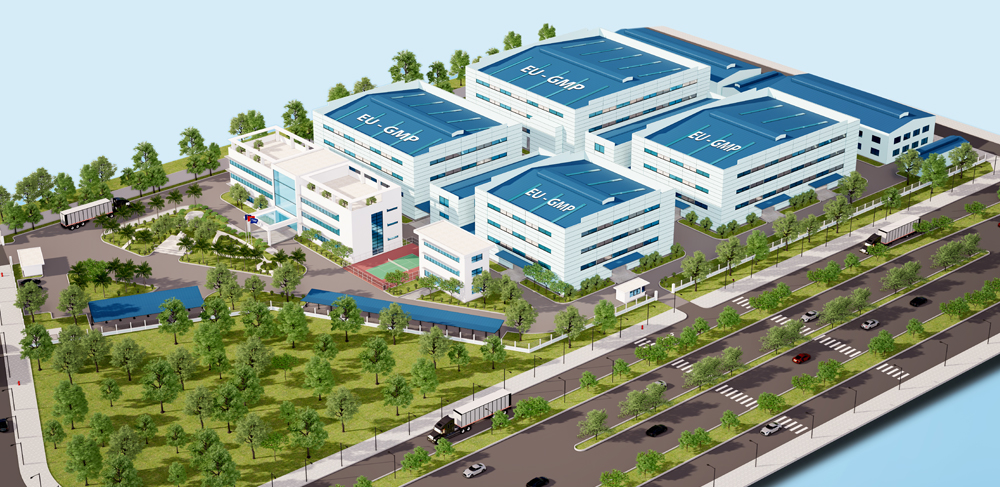 Business lines:
Manufacturing, import and export of pharmaceutical products, chemicals, medical materials, nutritional supplements, cosmetics.
Producing finished medicinal products (coated and uncoated tablets, hard-shell capsules, granules, and powders in sachets, soft gel capsules, SVP, ointments, eye and nasal drops, syrups, medical materials, and antiseptics, nutritional supplements).
Manufacturing of herbal extracts for traditional Oriental Medicine preparations from medicinal plants grown on company-owned farms.
Outside our four distribution centers in Hanoi, Ho Chi Minh City, Da Nang, and Can Tho, and the network of 121 company-owned pharmacies, we have also developed a network of 920 trusted agents and partners nationwide.
HDPHARMA is the preferred contract manufacturing organization in Vietnam, for pharmaceuticals and nutritional supplements.
To partner with us, contact: info@hdpharma.vn
The driving force behind HDPHARMA is our highly qualified, quality-committed personnel.
Quality policy:
Our Quality Policy is focused on meeting patients' and regulatory expectations for quality, safety, and efficacy of our medicinal products. Our commitment is to develop and continuously improve an advanced Quality System, applicable across the life cycle of each product, released from HDPHARMA manufacturing sites.
Awards and Achievements:
ISO 9001:2015 certified – WHO GMP.
GLP, GSP, GPP.
2022 EU GMP certified OSD line in the newly-built manufacturing site in Cam Thuong Industrial Zone, Hai Duong City.
ISO 13485: 2016 certified
2014 "Star of Vietnamese Medicines" Award.
Nationwide Prominent Enterprise Award.
2016 Vietnam Good Food.
Powerful Brand of Hai Duong province Award.
Top Brand of Vietnam Award.
Developed And Integrated Enterprise Award.
Our 62 years contribution to the health sector of Vietnam, has always been customer- and quality-focused. Our journey continues with investing in a state-of-the-art OSD non-beta lactam manufacturing facility in Cam Thuong, designed and fully compliant with the current Good Manufacturing Practices (cGMP) of the European Union.